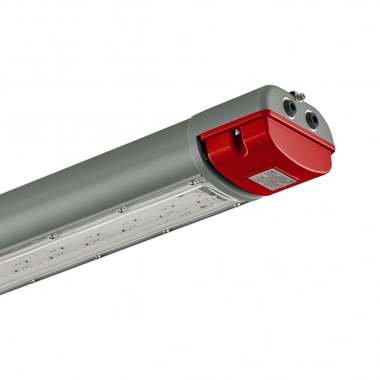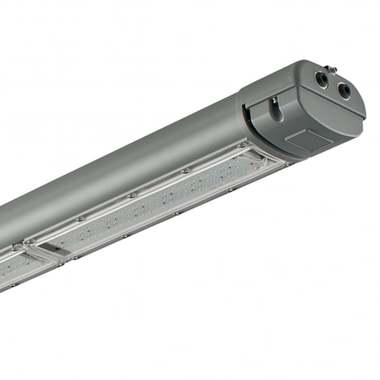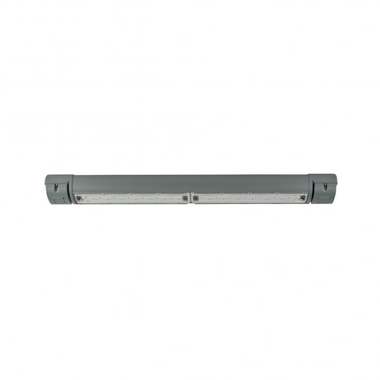 Spartan Linear Ex LED Zone 2
ATEX LED luminaire, body marine climate-resistant powder-coated aluminium, dome part UV-protected polycarbonate. Energy-saving, long service life and low maintenance costs. Shock and vibration-resistant.
For explosive atmospheres: Gas (G) or Dust (D)
Power options 34W and 68W.
6000K (4000K by order)
110-254 VAC 50/60 Hz (by order 18-48V AC, 18-69V DC, 12V AC/DC)
IP66/67 -40°C ... + 60°C (safety light -20°C ...+50°C)
2xM25 leadthroughs at both ends, of which 3 with closure plug.
5-year warranty.
Installation supplies: Diverse range, must be ordered separately.
Option: 3-phase through-wiring
All articles
+
Show all datafields
-
Hide datafield
| Choose amount | | |
| --- | --- | --- |
| | RT174310 | -40° ... +60°C 34W 3,400lm 600 |
| | RT181600 | -40° ... +60°C 68W 6,834lm 600 |
| Choose amount | | |
| --- | --- | --- |
| | RT174310 | -40° ... +60°C 34W 3,400lm 600 |
| | RT181600 | -40° ... +60°C 68W 6,834lm 600 |
-40° ... +60°C 34W 3,400lm 600
-40° ... +60°C 68W 6,834lm 600