Hazardous
LED lighting that secures the industry
Industrial luminaires with high IP class
No industrial environment is the same as the other. Some environments are exposed to a greater risk of explosion than others and it is important to choose lighting carefully so that accidents do not occur. Zone and safety, luminaire material, luminous flux and scattering as well as height for installation are what we take in consideration when deliver lighting solutions adapted to the explosive environment.
Industrial luminaires with high IP class
Industrial environment is demanding in many ways. High ambient temperatures, dirty environment, strong vibrations, chemicals and high altitudes are common.
We have LED luminaires for both simple and advanced applications that create better visibility conditions and safety in demanding environments.
With a long service life and up to a 10-year guarantee, you can be confident knowing that we secure the lighting also in the future.

Static grounding and bonding
In order to be able to use their earthing equipment smoothly and safely, grip-friendly clamps, spiral cables and reels are required. Our range of earthing products includes everything from simple cables and earth clamps to systems for tankers with identification, control and indication.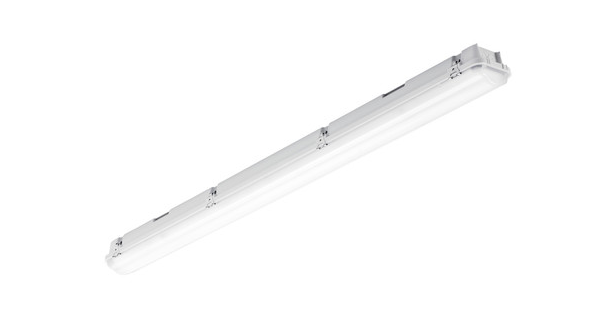 Tarab LED G2 - Energy-efficient LED
- 4000K (3000K on request)
- IK08
- IP66
- Available with DALI, 1-10V connector
- Through-wired (5x2.5mm²)
- 5-year warranty
- Supplied with ceiling brackets and cable glands
Read more
The best switches and sensors on the market
Steute "Extreme" business unit develops and manufactures equipment for the most demanding conditions in which traditional switches and sensors fail.
Such conditions include severe frost and explosive conditions.