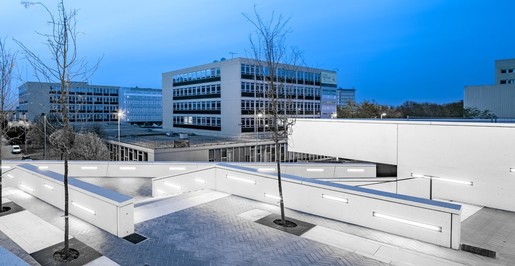 Vandal safe lighting
Good light is a prerequisite for well-being and security in our public environments. At the same time, vandalism is a common problem, especially in secluded places where the need for lighting is greatest.
Vandal safety
It is not only the impact resistance that is important when we classify our luminaires vandal-proof. High demands are also placed on the construction when it comes to preventing the possibility of vandalizing the luminaire.
In properties where prison care and mental health care are provided, high demands are also placed on the luminaire to be designed so that they do not make it possible to use the luminaire to harm oneself or others.
A luminaire's resistance to external influences such as blows or shocks is classified using an international rating - IK class.
Read more about it here.