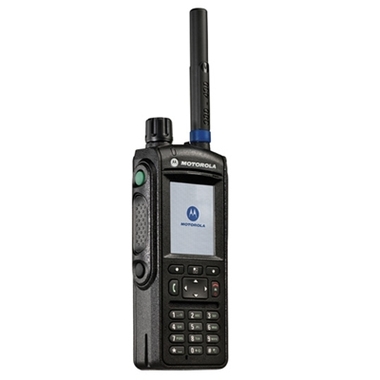 MTP6750 TETRA Portable Radio
When every second counts, the MTP6750 delivers by providing a trusted communications lifeline, ensured by industry leading audio and coverage performance. But keeping you safe is about more than these fundamentals - with the MTP6750, you can be prepared for what's ahead through mission-critical intelligence, delivered directly to the radio – the world's first TEDS Ready portable device. Thanks to the integrated image capture system, you can securely capture vital photographic evidence – another world first for a TETRA device.
Mission-critical communication solutions
Frontline personnel need to trust their equipment. To ensure ruggedness our radios meet and exceed stringent MIL-SPEC test standards in addition to meeting the requirements of ETSI mechanical tests. In addition to optimized ergonomics, the MTP6000 series is IP67 compliant meaning it will continue to operate even after being submerged in water.




All articles
+
Show all datafields
-
Hide datafield
| Choose amount | | | | | |
| --- | --- | --- | --- | --- | --- |
| | MO150101 | MTP6750 | Portable Radios | TETRA | Portable |
| Choose amount | | | | | |
| --- | --- | --- | --- | --- | --- |
| | MO150101 | MTP6750 | Portable Radios | TETRA | Portable |
Type of product
Portable Radios
Operating environment
Portable