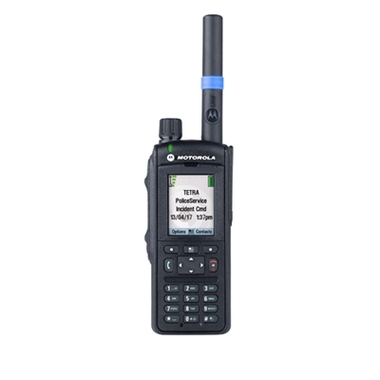 MTP6650 TETRA Portable Radio
MTP6650 (TETRA) is a VIRVE radio designed for demanding tasks. With the highest transmission power for a handheld radio on the market, 3W, MTP6650 ensures the functioning of communications in blind sectors. The radio is also unparallelled in terms of the clarity of communications, as it has minimum sound distortion even at the high 2 W volume.
MTP6650 has a colour display, durable keyboard and is rated IP68 water and dustproof. In addition, integrated Bluetooth, GPS, Glonass, BeiDou, Man Down alarm sensor and E2EE encryption are available to it.
Designed for today. Ready for tomorrow.
With it's enhanced coverage, built-in Bluetooth 4.0 wireless technology. Wi-Fi readiness, expanded location services and full car kit suppoer, it's an exceptional radio now that will support your team well into the future.





All articles
+
Show all datafields
-
Hide datafield
| Choose amount | | | | | | |
| --- | --- | --- | --- | --- | --- | --- |
| | MO180801 | MDH66PCN6TZ8AN, MTP6650 350­47 | Portable Radios | TETRA | Portable | IP 68 |
| Choose amount | | | | | | |
| --- | --- | --- | --- | --- | --- | --- |
| | MO180801 | MDH66PCN6TZ8AN, MTP6650 350­47 | Portable Radios | TETRA | Portable | IP 68 |
MDH66PCN6TZ8AN, MTP6650 350­47
Type of product
Portable Radios
Operating environment
Portable