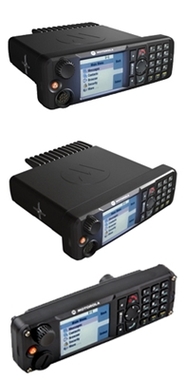 MTM5400
MTM5400 is Motorola's VIRVE vehicle radio with diverse options for setting the display in different positions in the vehicle
The MTM5400 includes high power modes and the Gateway Repeater functionality features required by a number of end users.
MTM5400 has enhanced audio options and reception sensitivity, as well as EDS-ready data service. Higher transmission power can be selected on the radio. Can function as a Gateway repeater.
Safer. Smarter. Faster.
Extended operational range. Enhanced end to end encryption options. Superior audio performance. Advanced terminal management. High speed data connectivity. Low user migrations costs.

All articles
+
Show all datafields
-
Hide datafield
| Choose amount | | | | |
| --- | --- | --- | --- | --- |
| | MO174703 | M83PFS6TZ6AN, PE_010436 | Vechicle mobile phones | Portable |
| Choose amount | | | | |
| --- | --- | --- | --- | --- |
| | MO174703 | M83PFS6TZ6AN, PE_010436 | Vechicle mobile phones | Portable |
Type of product
Vechicle mobile phones
Operating environment
Portable