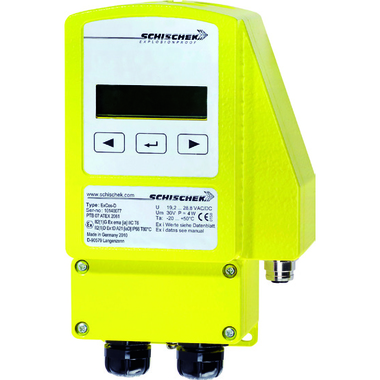 ExCos-A Humidity and/or temperature sender for 2G2D passive sensors
ExCos-A temperature/humidity sender unit for explosive atmospheres (ATEX) to be used with ExSens passive sensors Pt100,Pt1000,Ni100,Ni1000 etc.

ExII 2G/2D
Suitable for zone 1, 2 or 21, 22 measurements.
Room or duct measurements.
Digital display.
Parameterisation from the sender buttons in Ex atmospheres.
Output: 0...10V / (0)4...20mA
Supply: 24 VAC/DC
Select the suitable ExSens sensor based on your measurement need. See datasheet.
Temperature measurement, humidity measurement or temperature and humidity measurement.

All articles
+
Show all datafields
-
Hide datafield
| Choose amount | | | |
| --- | --- | --- | --- |
| | SH122008-00 | ExCos-A LÄMPÖTILA/KOSTEUSLÄHETIN 2GD | Transmitters |
| Choose amount | | | |
| --- | --- | --- | --- |
| | SH122008-00 | ExCos-A LÄMPÖTILA/KOSTEUSLÄHETIN 2GD | Transmitters |
ExCos-A LÄMPÖTILA/KOSTEUSLÄHETIN 2GD
Type of product
Transmitters